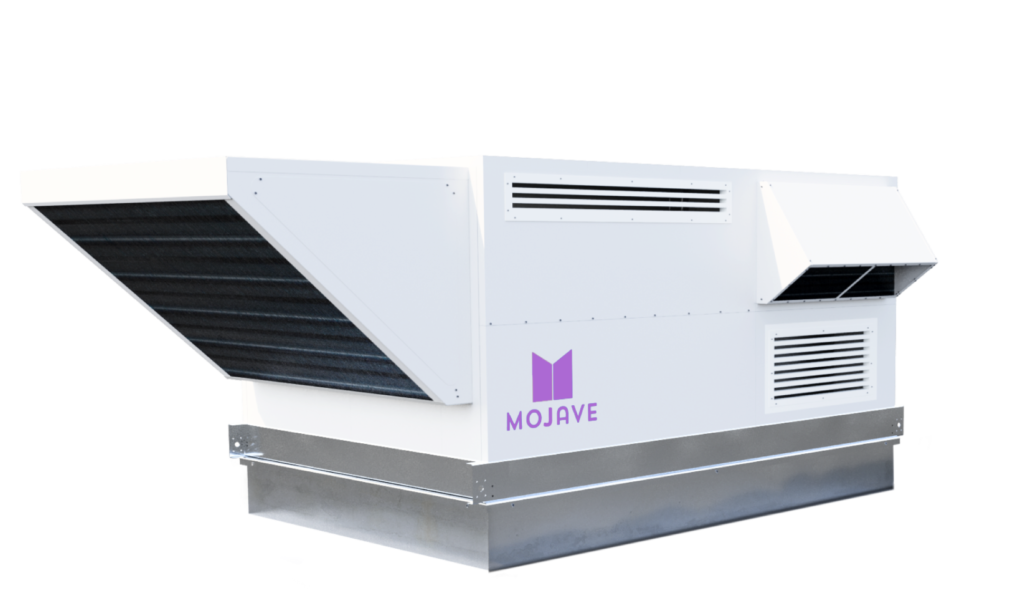 The Mojave ArctiDry represents the next generation of liquid desiccant air conditioners. It installs like conventional packaged HVAC equipment needing only an electrical connection: no chilled water, domestic water, or gas line required! With ground-breaking efficiency and simple implementation, Mojave ArctiDry is changing the nature of air conditioning. 
Configurable from Four Base Models
Two cabinet sizes cover airflow requirements from 1,000 – 6,000 CFM.  ArctiDry's technology not only saves energy, it increases capacity: our line covers total loads from 10 to 50 tons and offers all the accessories you expect in a product line.
With an ISMRE over 8 lbs/kWh, it's twice as efficient as conventional Dedicated Outdoor Air Systems (DOAS). Selecting our optional ERV raises this to over 10.
These are more than double the Department of Energy (DOE) standards that goes into effect May 1st, 2024. Add to that independent dew point and temperature control and you can unlock building-wide energy savings by raising chiller temperatures or running dry coils.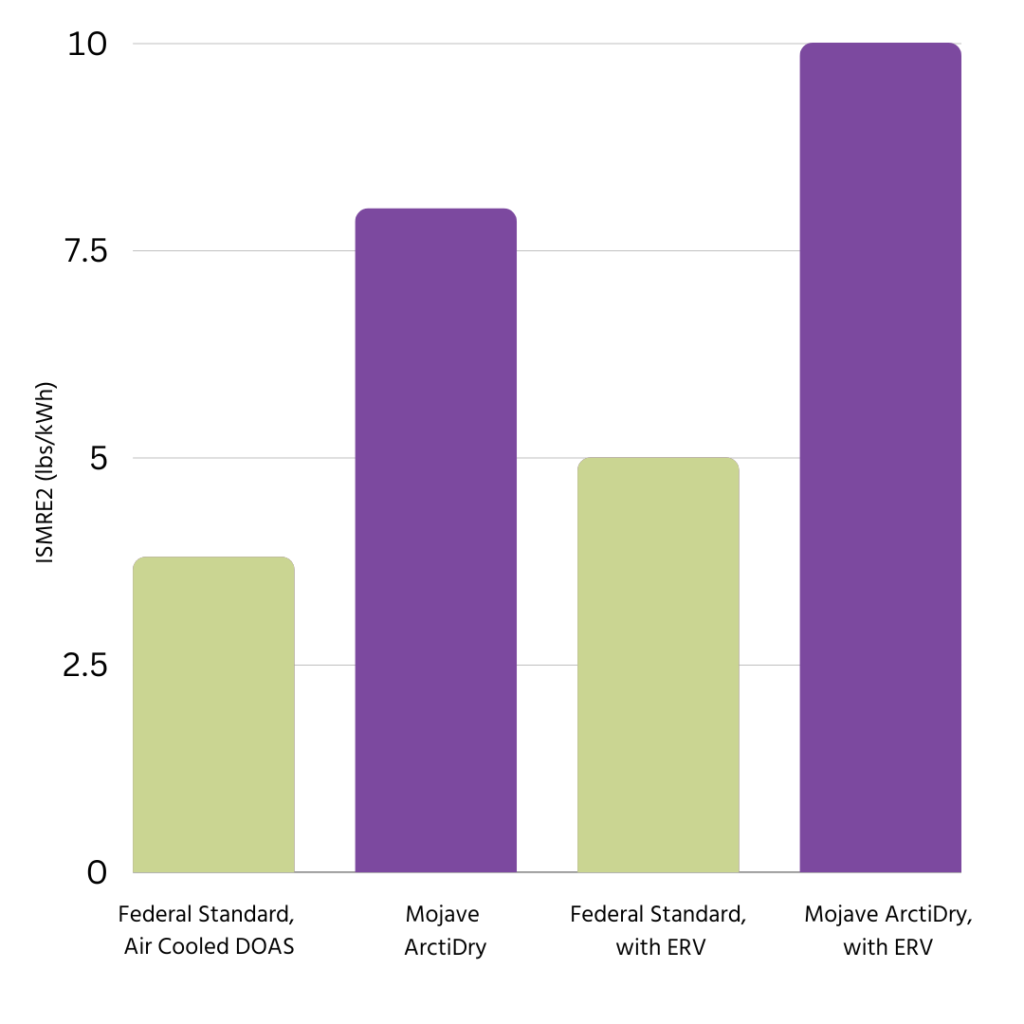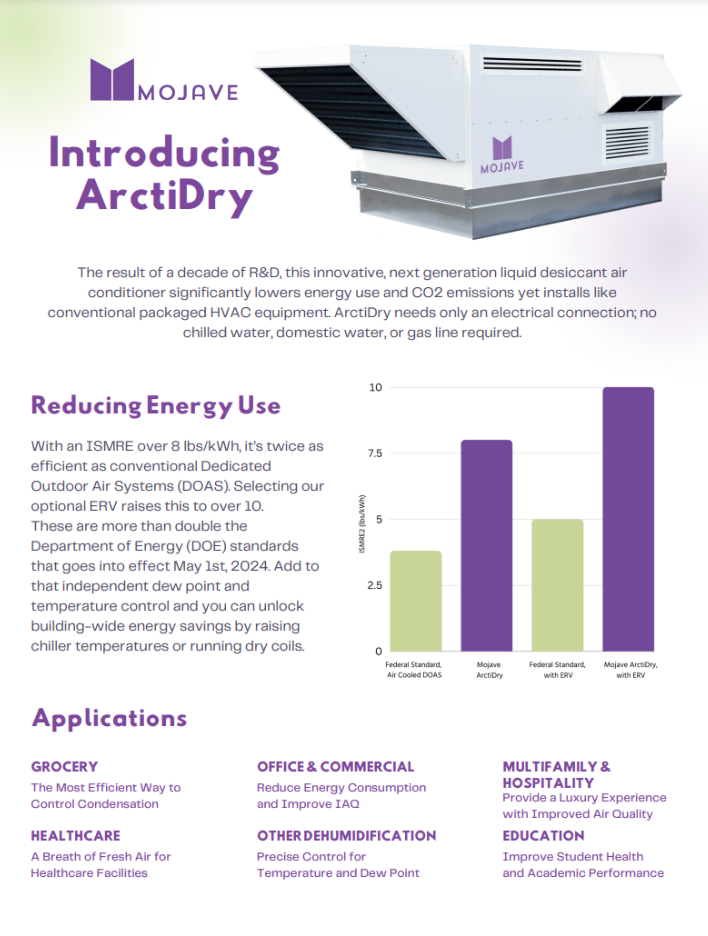 Installation & Operation Manual